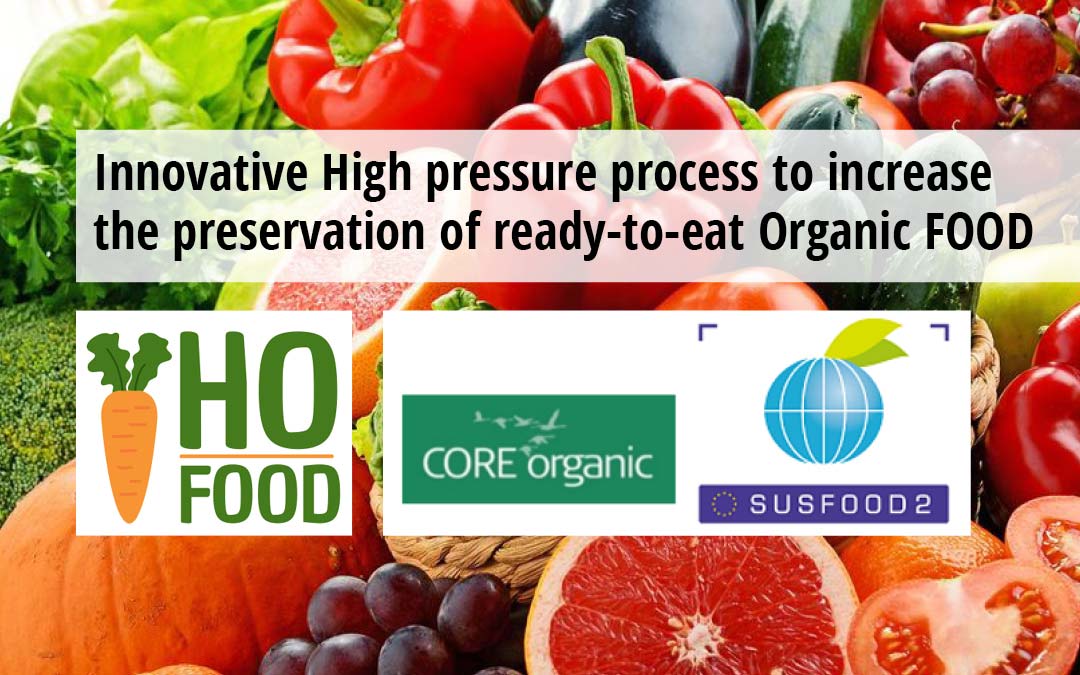 Innovative high pressure process to increase the preservation of ready-to-eat Organic FOOD
The increasing demand for a healthy diet calls for an evolution of the food processing chain, with special attention to fresh and organic products. In particular, quality and safety are key characteristics for a sustainable development. Ready to Eat (RTE) fresh organic products are rich in macro and micronutrients, have a good taste and appearance, but are affected by quick spoilage, mainly caused by microorganisms and enzymes on their surface. Current available technologies to increase their safety and shelf life are still very limited.
Main project activities
The overall goal of the project is to foster the whole fresh vegetable food chain via the development of a new food pasteurization technique, based on the use of high-pressure CO2 at low temperature, efficient to inactivate microorganisms and enzymes present on the surface and responsible for food spoilage. The product will be pre-packed before undergoing the pasteurization process, thus avoiding the risk of post-process contamination. By using low temperature (< 45°C), sensorial and chemical properties will be preserved, resulting in healthy and palatable food while preserving the phytochemical components of organic foods. The beneficial impacts of the new technique in terms of safety, shelf-life duration, nutritional value, sensorial profile and the potential to improve business and environmental sustainability.
Expected results
Small and medium equipment will be designed, set up and validated to be used by local organic farms, SMEs and retailers to develop innovative wholesome products, to reduce food waste, energy costs and support the development of sustainable supply chains.
Coordinated by:
University of Padova (UNIPD) – Italy
Partners:
Institute of Agricultural and Food Biotechnology – State Research Institute (IBPRS), (PL)
Council for Agricultural Research and Economics Research Center for Olive Citrus and Tree Fruit (CREA), (IT)
Université Ahmed Benbella Oran 1 (UNIO1), (AL)
Ataturk Central Horticultural Research Institute (TAGEM), (TR)
More info at https://susfood-db-era.net/main/HO-FOOD